Drawing is December 22, 2017
_____________________________________________
WHAT YOU CAN WIN:
One of these
TWO
paintings...(below)
Raffle tickets are $20.00 each, so 20 dollars gets you two chances at each painting (technically 4 chances!), $40 gets you 4 chances, $60 gets you 6, and so on....
Last year we raised more than
$7600.00
for our local community in need. Let's break our record!
_____________________________________________
HOW TO ENTER:
Mail a
CHECK
, written to
HOUSING HOTLINE
to
14 Vernon Ave. Newport, RI 02840
for $20 (or more!), and each $20 will give you two chances to win.
OR...
Just hit the
DONATE BUTTON
on
this page
and enter $20 for two chances, or higher for more chance
s ($20 dollar increments please!) and you will be entered in the drawing.
ALL CONTRIBUTIONS ARE TAX DEDUCTABLE
501(C)(3)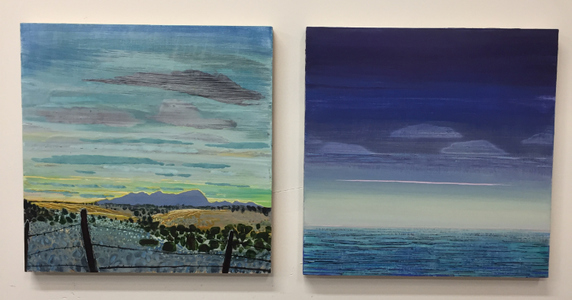 Left: Evening LaSal
egg tempera on wood, 12 " x 12", 2017
Right: Cool Sea
egg tempera on wood, 12 " x 12", 2017
_________________________________________
The
Housing Hotline
has depended on an annual $30,000 Community Development Block Grant for years to provide assistance to the homeless and to serve as a pass-through referral agency. That funding ended in 2015, as new federal regulations made it difficult for small, mostly volunteer efforts to continue receiving such grants. This small agency is now dependent on private donations and small grants, when they are available.
_________________________________________


HOUSING HOTLINE OF NEWPORT
Opening Doors and Keeping them Open
Our Mission is to help our community's individuals and families in need reach a level of independence and self-sufficiency, while also assisting them to ensure that they have fair, safe and affordable housing by all means.
We provide
SERVICES
with the housing needs listed below and are willing to help with anything that is within our capabilities. Please call or stop in, even if you do not see your issue listed below.
Housing Hotline, 10A Collins St. Newport, RI
Phone: 401-846-4896
Short Term Shelter Needs
Referral Services
ID Assistance
Blankets and Housewares
Prescription Referrals
Clothing Vouchers
RIPTIC
Direct payments for Utility Shut Off Notices
Fuel Assistance
Temporary Housing
Tenant Rights Information
One time Emergency Grants
Landlord Vs. Tenant Issues
Locating Affordable rentals
Housing Workshops