6th Annual Newport Housing Hotline Painting Raffle!
Drawing is December 22, 2018.
We can help!
The Newport Housing Hotline provides emergency shelter and vital assistance to Newport County's homeless and struggling population. Jimmy and Barbara Winters (Founders) and Tina Kuiee (Intake Specialist) are working hard (as usual!) and we can help.
Now in its 6th year, purchase one or more raffle tickets and you could win one of these TWO paintings while helping the folks of Newport County...
Raffle tickets are $20.00 each with TWO chances for each painting for every $20 you donate (i.e. 4 chances for each $20 donated with no limit, based on your donation).
Each year I get excited to give away a couple paintings and am always blown away by the participation and your enthusiasm,
THANK YOU
!
Last year we raised more than
$8,000.00
for our local Newport County community in need. Let's break our record!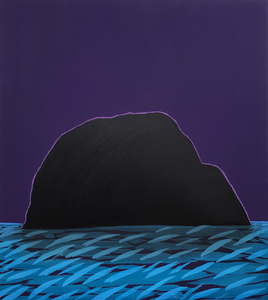 Winter Rock and Sea
2018 / Oil, Acrylic and Charcoal on canvas / 32" wide x 36" high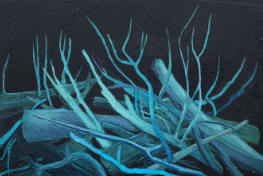 Deadfall
2014 / Oil on Board / 20" wide x 16" high
Every donation makes a difference!
HIT THE DONATE BUTTON ABOVE
Donate now with two chances to win for every $20
Last year, our average donation was over $40
Previous Winners are not eligible to win again. However, your donation this year continues to help.
Or Mail your CHECK, for $20 (or more!) to:
HOUSING HOTLINE
40 Dr. Marcus F. Wheatland Blvd.
Newport, RI 02840
Please include your phone number/email so we can contact you if you win!
---
Your Donation is Tax Deductible.
Newport Housing Hotline is a registered 501(c)3,
Your donation will appear on your credit card statement as: PAYPAL *HOUSINGHOTL."


Prior to 2015, the Housing Hotline received an annual $30,000 Community Development Block Grant to provide vital assistance to the homeless and to serve as a pass-through referral agency. That funding ended in 2015, as new federal regulations made it difficult for small, mostly volunteer efforts to continue receiving such grants. This important small community agency is now dependent on private donations and small grants to support their efforts.

HOUSING HOTLINE OF NEWPORT
Opening Doors and Keeping them Open
Our Mission is to help the Newport County community's individuals and families in need reach a level of independence and self-sufficiency, while also assisting them to ensure that they have fair, safe and affordable housing by all means.